Google & Amazon

Interview Coaching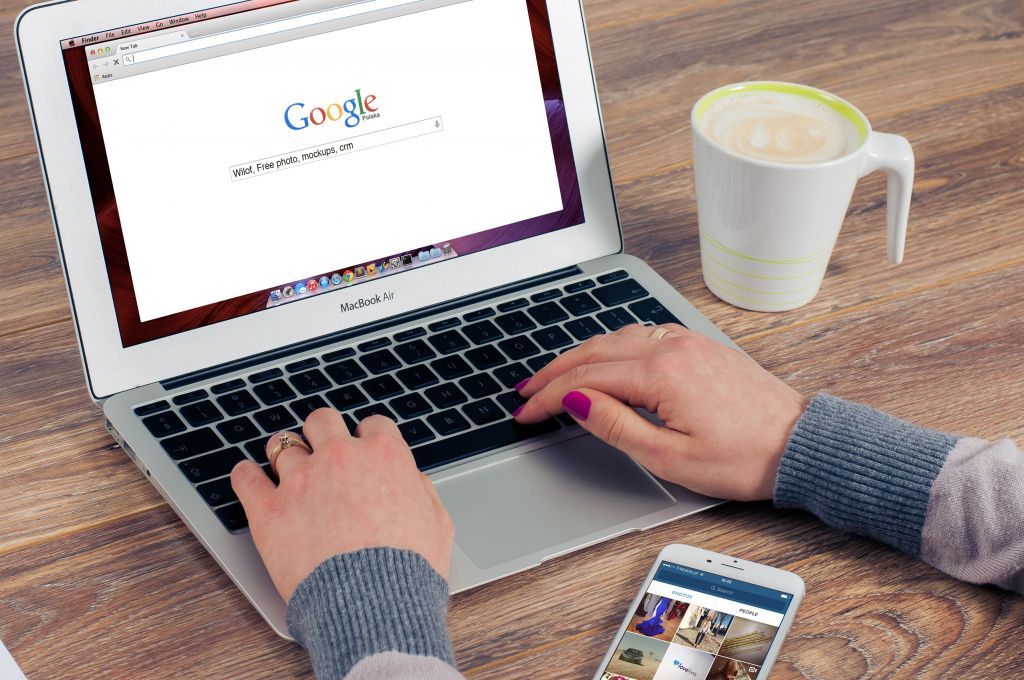 Interview training in the technology sector is becoming more important than every before, with companies like Facebook, Amazon, Apple, Netflix, and Google(FAANG) each have their unique way in which they conduct their interviews. We have extensive experience in coaching professional for these types of interviews, whether it's showing googleyness in an interview to integrating Amazon's leadership principles in to answers. Our expert interview coaches will help you through the process, ensuring that you deliver your answers with depth, confidence and conviction.
Amazon 16 leadership principles interview coaching.
Google's "googleyness" interview training.
Behavioural Interview Preparation.
The Amazon loop Interview training.
Coaching for Apple, Facebook, Airbnb and Uber etc.
Google's GCA and role related interview preparation.
Assessment centre coaching.
Talk about your experience with confidence.
Try our Free Consultation Session or call us on 01865 522183. After, if you'd like further support we can tell you more about our range of coaching options starting from £95.00.
Book your Free

 
Expert Consultation
Session will last 20 mins via telephone
"I was managing to secure interviews but was struggling to get an offer. My coach's honest and frank feedback has been invaluable and after working with him, following his methods and doing his course I finally got an offer. I even used a salary negotiating technique he taught me and I got an offer 20% above what I was happy to accept.I would highly recommend his 1-2-1 coaching and his course".
Peter –  Business Development Manager (UK)

"My coach was very emotionally intelligent and smart guy and helped me to understand how to make more of my natural strengths, and give better answers to tough questions. He's got a very systematic approach that ensures you are thoroughly prepared, but he's also very friendly and reassuring in his delivery. In the end I got the job – the help Job Interviewology gave me definitely contributed towards this positive result. I would certainly work with them again!"
Jason –  Data Manager (UK)

One to one expert coaching for the loop, group and GCA Interviews including mock interviews.
Expert insight and training for FAANG, AWS and Alphabet Inc job interviews.
Develop hi-impact stories which resonate with the interviewers.
Pass each stage of the interview process from introductory HR call, to 1-1 and panel interviews.
Answer competency based questions with depth and structure.
Learn to manage nerves and turn anxiety in to positive energy
Demonstrate strong and positive body language.
Answer on the spot questions with confidence and conviction.
Face 2 face interviews, telephone interviews, group interviews, presentations and video interview prep.
At Job Interviewology we believe that every individual is unique and full of untapped potential to excel in their careers. We pride ourselves in in providing the highest quality coaching and mentoring for all our clients.
We believe that every person is a unique individual brimming with potential.
We believe that no matter what your talent, it has to be nurtured through investing your time, energy and resources.   
You have the capacity to evolve and become a stronger version of yourself.
By believing, investing and evolving you can make your career vision and goals a reality.
Book your Free

 
Expert Consultation
Session will last 20 mins via telephone
Other Interview


Coaching OPTIONS
We provide a complete range from interview preparation programmes including 1 to 1 interview bespoke coaching, online programmes, Skype interviews, telephone interviews, interview presentations and group workshops.
Frequently Asked Questions
Amazon Interview Coaching FAQ
HOW DO I PREPARE FOR AN AMAZON INTERVIEW?
Professionals always ask us for Amazon interview tips, and our biggest one is treat it like any other interview, don't put too much pressure on yourself as it's important to be as relaxed as possible. Our Amazon interview coaching focuses on the importance of having a calm mental state as well as smart targeted preparation.
Amazon interview's will consist of a mixture of competency, strength based and hypothetical scenarios. It's important make sure that you integrate the 16 Amazon leadership principles in to your answers as these are the soft skills criteria that they are grading you by. Another one of our top Amazon interview tips is not to be afraid to challenge the interviewer or ask for more information. Again your ability to do that will partly depend on ensuring that you're relaxed in the interview and therefore have the presence of mind.
HOW MANY ROUNDS IS AN AMAZON INTERVIEW?
Amazon Interviews are typically three stages depending on the role. If you have been invited to interview you will be told in advance. This could consist of the following depending on the role: an initial telephone interview, a technical interview, a technical test and a competency based interview (with some strength based questions thrown in for good measure). The final stage will consist of a loop interview where you will be interviewed by 4-5 different people separately in one session. Additional you will have answer a written behavioural interview question 48 hours prior to the loop interview.  Our Amazon interview coaching strategy for your will be based on the types of interviews. We will then build a bespoke plan with you to help you perform at your very best.
WHAT DO THEY ASK AT AN AMAZON INTERVIEW?
There will be predominantly  be competency based questions as well as your typical ice breaker questions such as "Why do you want to work for Amazon?" and "Talk me through your Resume?" or "Tell us a about yourself?". If you're going for a more technical role be prepared for a grilling. It's vital that you're not only able to give them the What and How but importantly the Why! In our Amazon interview coaching sessions we will focus on preparing in such a way that you are fully prepared for such a scenario.
IS AN AMAZON INTERVIEW EASIER THAN GOOGLE?
Firstly with technical interviews, if you're technically sound you shouldn't find the technical interview too daunting, because putting it simply if you're deficient they will find out (this is why being relaxed and having the presence of mind is so important in this situation to be able to respond and solve the problem they present to you). Therefore the level of difficulty of either technical interview will depend partly on your ability.
In saying that, with the competency based interview and general soft skills interview both are more or less equal. The important thing is ensuring that you prepare properly. This is why in our Google interview coaching and Amazon coaching our focus in training you to present the strongest version of yourself.
HOW LONG IS THE AMAZON INTERVIEW PROCESS?
Once you get invited for an interview the process can move quite fast from the initial first stage interview to the second or final interview. If you are going for a Senior role or a highly specialised role it might be the case that Amazon fly you in for a face to face interview, this can of course delay things. Amazon and AWS (Amazon Web Services) usually has a two stage interview process however sometimes can be pushed to a third. If it is a three stage interview it's very likely that one of the stages will consist of a strong technical focus. From our years of Amazon interview coaching experience we know that the other rounds will consist predominantly with strength, behavioural and hypothetical questions and in some cases even a case study.
WHY DOES AMAZON USE COMPETENCY-BASED INTERVIEWING
Amazon uses Competency based Interviews to measure whether your experiences align with the role and their 16 leadership principles. Since the principles are predominantly behavioural, competency questions are the most effective way to assess your experiences. Our Amazon interview coaching will focus on helping you to prepare strong stories for your loop interview.
WHAT ARE THE AMAZON LEADERSHIP PRINCIPLES?
There are now 16 Leadership Principles, these are qualities that hiring managers look for in new employees across all of Amazon subsidiaries and businesses (AWS, Logistics, Audible), and are as follows:
Customer Obsession
Ownership
Invent and Simplify
Are Right, A Lot
Learn and Be Curious
Hire and Develop the Best
Insist on the Highest Standards
Think Big
Bias for Action
Frugality
Earn Trust
Dive Deep
Have Backbone; Disagree and Commit
Deliver Results
Strive to be Earth's Best Employer
Success and Scale Bring Broad Responsibility
HOW SHOULD I RESPOND TO AMAZON INTERVIEW QUESTIONS?
Firstly never rush to answer the question. Sometimes the questions asked can be complex so it's important to take a moment to absorb the question asked. Secondly make sure that you follow the competency framework to structure your answers Amazon are sticklers for it. As part of our Amazon interview coaching programme we will train you in the best strategies to help you build your stories to ensure that they score well, are engaging and provide depth.
WHAT ARE THE USEFUL CHARACTERISTICS TO DEMONSTRATE IN AN AMAZON INTERVIEW?
A mixture of positive energy combined with a cool head. The first will show that you're going to be a good team fit, bringing energy and enthusiasm. Secondly showing that you can be calm under pressure and make logical calculated decisions. During any Amazon interview coaching session we will assess how we can bring out your strongest personal qualities during the interview.
Google Interview Coaching FAQ
HOW DO I PREPARE FOR A GOOGLE INTERVIEW?
For the none technical aspect of a Google interview, they will usually ask a mixture of competency based and strength based questions. One key thing when developing your answers (that we focus on within our Google Interview coaching) is to ensure that you integrate Google's core values in to your answers or in another words show 'Googleyness'. This is important as it will show that you have the right type of personal attributes, character and attitude to fit in well in to Google's working culture.
Google interview coaching is something as a consultancy we have been doing for many years. One important concept we highlight to all our clients is not to lose their sense of perspective and put too much pressure on themselves. Yes it's Google! However at the same time it's important to prepare smart and be efficient with your mental energy, because you're going to need it for your interview. This why in our Google interview coaching sessions we work extensively to help develop high quality answers filled with 'Googleyness'. By applying this strategy in to our Google interview coaching method we have have successfully helped many professionals succeed.
WHAT DO THEY ASK IN A GOOGLE INTERVIEW?
As mentioned above, questions will me a mixture of strength based and competency based questions. In our Google coaching sessions we will focus on the all important ice breaking questions, such as "Why do you want to work for Google?" and "Talk me through your CV?" or "Tell me about yourself?" Then depending on the job role, we will have a range of tailored questions specifically for your interview. There is also a high likelihood that you will be asked some general behavioural questions such as your ability to dealing with conflict, where you've shown leadership and and successfully worked as part of a  team. Also once you get through the to the final stage of the interview process you will partake in loop interview which will consist of a GCA interview (General Cognitive Abilities). In this interview you will have to respond to a hypothetical scenario presented to you at the interview.
HOW DO I PASS A GOOGLE PHONE INTERVIEW?
Phone interviews are usually the first stage during the interview process. At Google the nature of the phone interview will be dependant upon the nature of the role. If you're going for a technical role such as a programmer, be prepared to expect a range of technical questions. If you're going for a non technical role the interview will be a mixture of behavioural (competency based) questions and strength based questions. Our first Google interview coaching rule when it comes to telephone interviews is to prepare like a face to face interview, since aside from being unable the see the other persons face the content of your answer is still expected to be at the same level. Secondly is to make sure you have simplified notes at hand so that they can help you stay on track. Remember never to read during a phone interview as the interviewer will know straight away.
HOW MANY ROUNDS IN THE GOOGLE INTERVIEW PROCESS?
There are typically between two to three rounds in a Google interview. There is usually an indication of the number of stages in the interview invite. If you're not sure, make sure you ask before hand by emailing them for clarification. Our Google interview coaching programme will focus on helping you through each stage, ensuring the right level of preparation to deliver a high quality performance.
HOW MUCH DO INTERVIEW COACHES MAKE?
Interview coaches can make anywhere from between £50-£200 per hour. However don't let the price of the coach be the deciding factor, always talk to them first, before deciding what's the best way forward for you.
IS THE GOOGLE INTERVIEW HARD?
Google interviews are harder compared to other tech-firms, expect at least 2-3 rounds of interviews ranging from behavioural, knowledge based, GCA and technical interviews.
ARE INTERVIEW COACHES WORTH IT?
Yes, if you have a coach who knows their stuff and possess the emotional intelligence to communicate that knowledge with you in an effective manner, it's 100% worth it!
FAANG Interviews FAQs
How do I prepare for a FAANG interview?
The best way to prepare for a FAANG interview is to 1) Have robust stories which have depth, think about the 'Why' 2) Research their values to integrate in to your answers 3) Develop a clear and memorable elevator pitch by talking about your motivators 4) Practice makes perfect; practice as your go along in developing your answers and stories.
Can I crack FAANG in 3 months?
FAANG interviews aren't easy, therefore require plenty of advance planning even before your have an interview or applied for a role. 3 month an excellent time scale to work to, in this period you should be spending time on 1) developing your examples 2) practicing GCA questions 3) Be proficient in explaining your technical knowledge and experience.